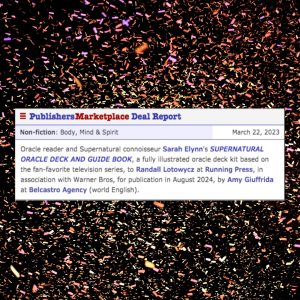 Currently on submission with my middle-grade contemporary fantasy, WISHFUL THINKING.
A fresh start. That's what Laney's mom called their sudden move to her hometown of Whispervein—without her dad. But all Laney can think about is how her OCD destroyed her family, and she'd give anything to be rid of it. Living with her outgoing grandmother is an adjustment for Laney, who'd rather be cooped up in her room where her OCD can't ruin anyone else's life. Nan prompts Laney to get out and make new friends, but something is off about the kids in Whispervein.
When Laney's neighbor enlists her help in investigating kids' sudden supernatural abilities, it leads her to an old well. And when that well proves to be magical, Laney jumps at the chance to wish away her OCD, not realizing there is a price to be paid for granted wishes—and someone is coming to collect.