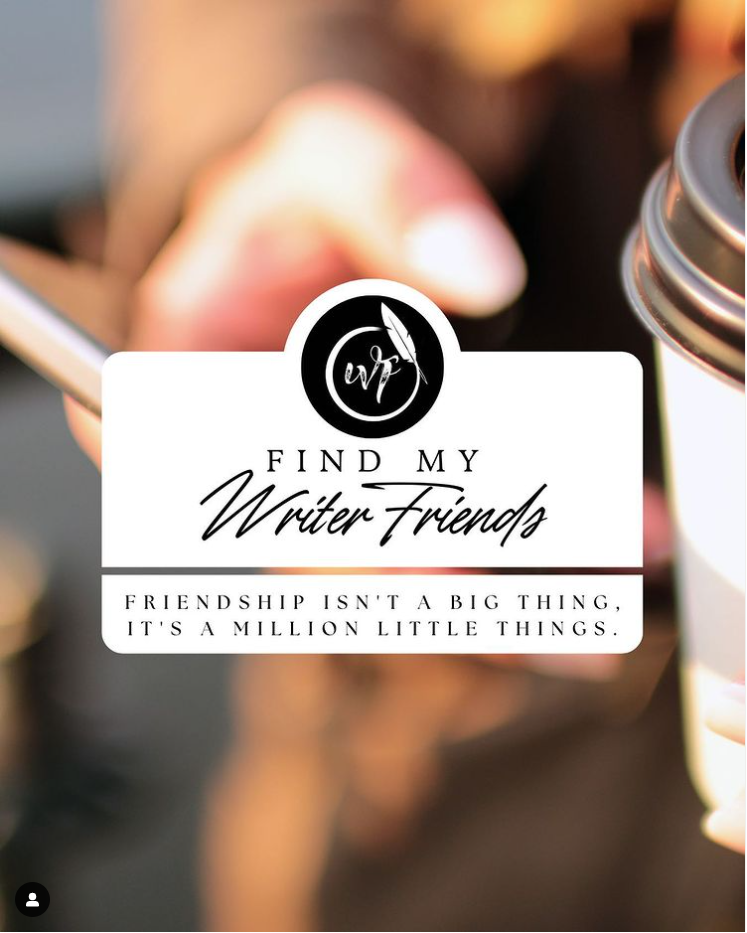 Last week, Susan and I, launched 𝗙𝗶𝗻𝗱 𝗠𝘆 𝗪𝗿𝗶𝘁𝗲𝗿 𝗙𝗿𝗶𝗲𝗻𝗱𝘀 on Instagram and we are so thrilled and inspired by the participation and the new writer friendships that have begun. THANK YOU for putting yourself and your work out there! ❤️
If you have not had the chance to read through the pitches – STOP everything and go now to read through all the creativity. Even if you don't add your own pitch, Like and Comment on pitches that speak to you.
We want you to know how much we appreciate all of you. We love helping the writing community on Instagram by sharing opportunities to help you grow and thrive.
Remember – We're making this a regular event! We know the level of support you may be looking for at any given time on your writing journey may change, so please return in the future to 𝗙𝗶𝗻𝗱 𝗠𝘆 𝗪𝗿𝗶𝘁𝗲𝗿 𝗙𝗿𝗶𝗲𝗻𝗱𝘀!
Be sure to follow @susanleighneedham and @thatsarahelynn on IG (and 𝗰𝗹𝗶𝗰𝗸 𝘁𝗵𝗲 𝗕𝗘𝗟𝗟 icon by our names to get notifications from us and 𝗔𝗱𝗱 us to your Favorites List) to be the first to know when the next match day will be!
👉All are welcome to join the Writer Friends Challenge happening right now on Instagram. Go to the hashtag #WriterFriendsChallenge to find all the posts and the prompts for each day. Follow that hashtag to find new writer friends. Come join the fun!!
✨⭐️✨